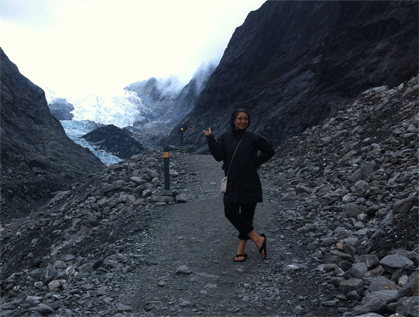 Hello!
Courtney is a former elementary school teacher who still loves to work with kids. She spends most of her time in Hawaii and Virginia with her funny/sweet/adorable husband, Charles and their funny/sweet/adorable ferrets, Pandy and Squeaks. She can't get enough of traveling... international or domestic. There is an adventure to be had everywhere and she's excited to enjoy as many adventures as possible!
*This picture was taken in front of New Zealand's Franz Josef glacier (March '13).
Click here for additional Fun Facts about the author.